Flawlessly execute planning and streamline your operational processes
Great! You have already optimized your schedules and route plans. Now you want to get the jobs done, right? Supplement our planning software with user-friendly tools to assist your dispatchers and your employees in the field.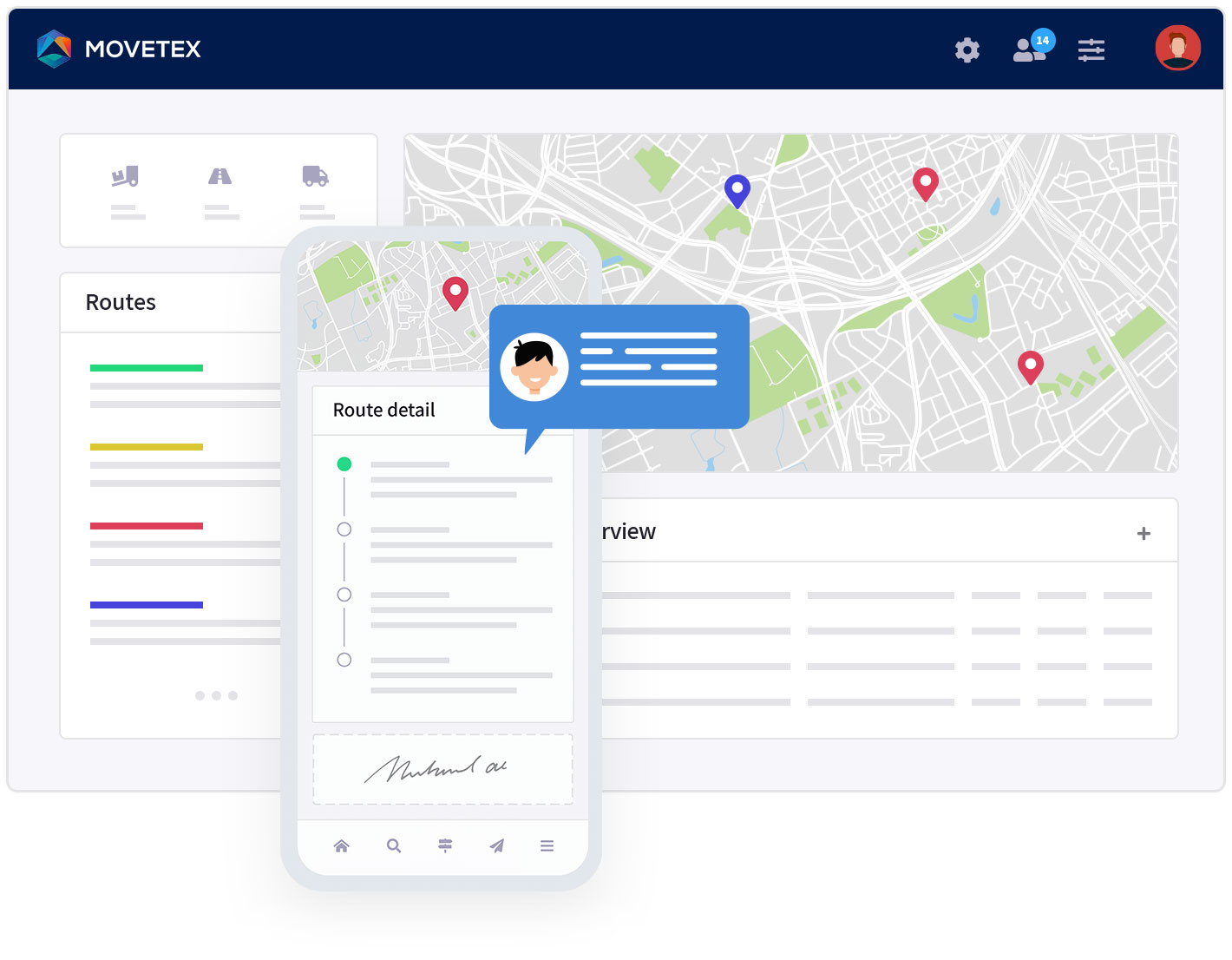 Mobile workforce app
With the mobile workforce app, your employees in the field will have the right information anytime, anywhere. And they will have the right tools to support them.
Digital route schedule Easily check your daily schedule and navigate to the next stops.
Access to all job info View important information, photos, or documents to carry out tasks seamlessly.
Sign on glass Obtain the customer's digital signature as proof of delivery.
Track quantities Register empty packaging or used materials.
Time registrations Track driving and job execution time.
Capture relevant data Add attachments such as photos as well as remarks.
Real-time tracking and modifications
Manage your mobile operations from the office. Keep the overview, get all operational data, and offer quality customer service.
Live tracking and ETA Live track your drivers and technicians, and get updated, accurate ETAs throughout the day.
Monitor progress in real time Focus on problems or delays as they arise and proactively manage customer queries.
Deal with last-minute changes and urgent breakdowns Adjust routes and dispatch last-minute changes to the mobile workforce app in real time. In case of a breakdown, you can assign your closest and most qualified staff member.
Customer notifications
You do not want to be the company that keeps customers waiting, do you? Let your customers know when they can expect a delivery or a visit from your technicians with automated notifications. That way, you can improve the customer experience and reduce inbound inquiries.
First things first. Plan like a pro before you execute!
Movetex planning software
Automate and optimize job scheduling and route planning. Eliminate scheduling efforts and save money.
See features