Plan the most efficient schedules and routes in no time
Our intelligent software has planning solutions for all companies with employees on the road. We adapt our software to your industry and planning processes, not the other way around.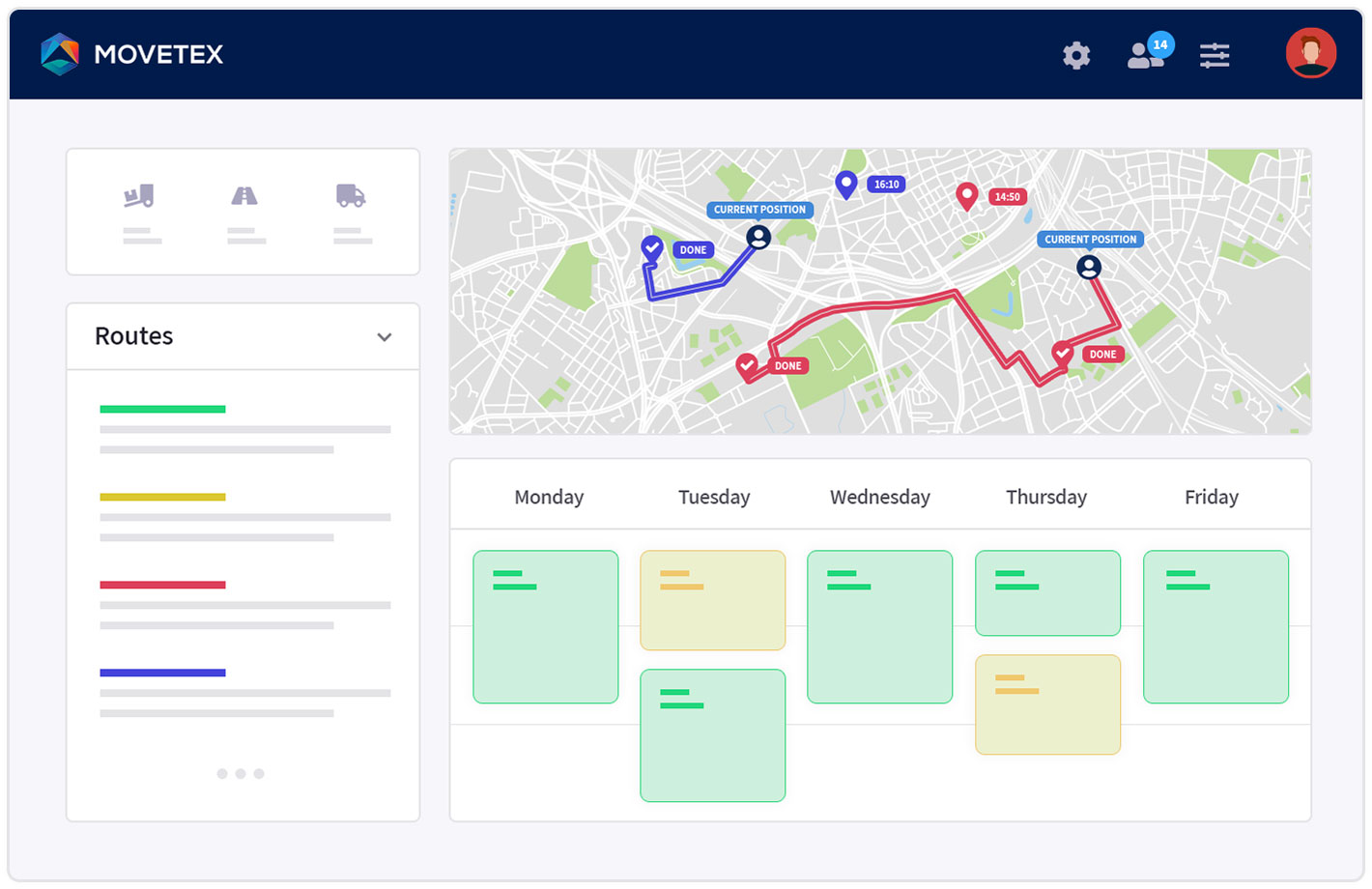 What can you plan?
Pickup and delivery Plan deliveries, pickups, or a smart combination of both.
Appointments Schedule different types of appointments for your mobile workforce.
Recurring jobs Create recurring tasks with various business rules.
Last-minute changes Add, delete, or adjust orders at any time and let the changes integrate seamlessly into your planning.
Urgent interventions Immediately schedule urgent breakdown assistance, taking into account specific requirements.
How can you plan?
Automated single-day planning Plan and optimize dynamic or fixed routes. Add orders progressively or in real time.
Automated multiday planning Specify date ranges for job completion. Plan over multiple days with mileage optimization.
Intelligent manual planning Get support with our automated best choice selections. Or customize your routes and get warned if you violate requirements.
Strategic planning Simulate what-if scenarios or model future business growth. Identify possible savings and customer service improvements.
What can you take into account?
Drivers or technicians Account for working hours, start/stop locations, skills, and employee absences. Balance workloads when needed.
Vehicle capacities Define the maximum capacity for different vehicles. Set up specifications to transport orders on the appropriate vehicles.
Customer requirements Meet all requirements such as customer time windows, closing days, priorities, job duration and more.
Your goals Plan according to your objectives and planning rules with our flexible software. Tell us what is important, and we will configure our software to suit your needs.
Is the planning done? Time to execute with our: